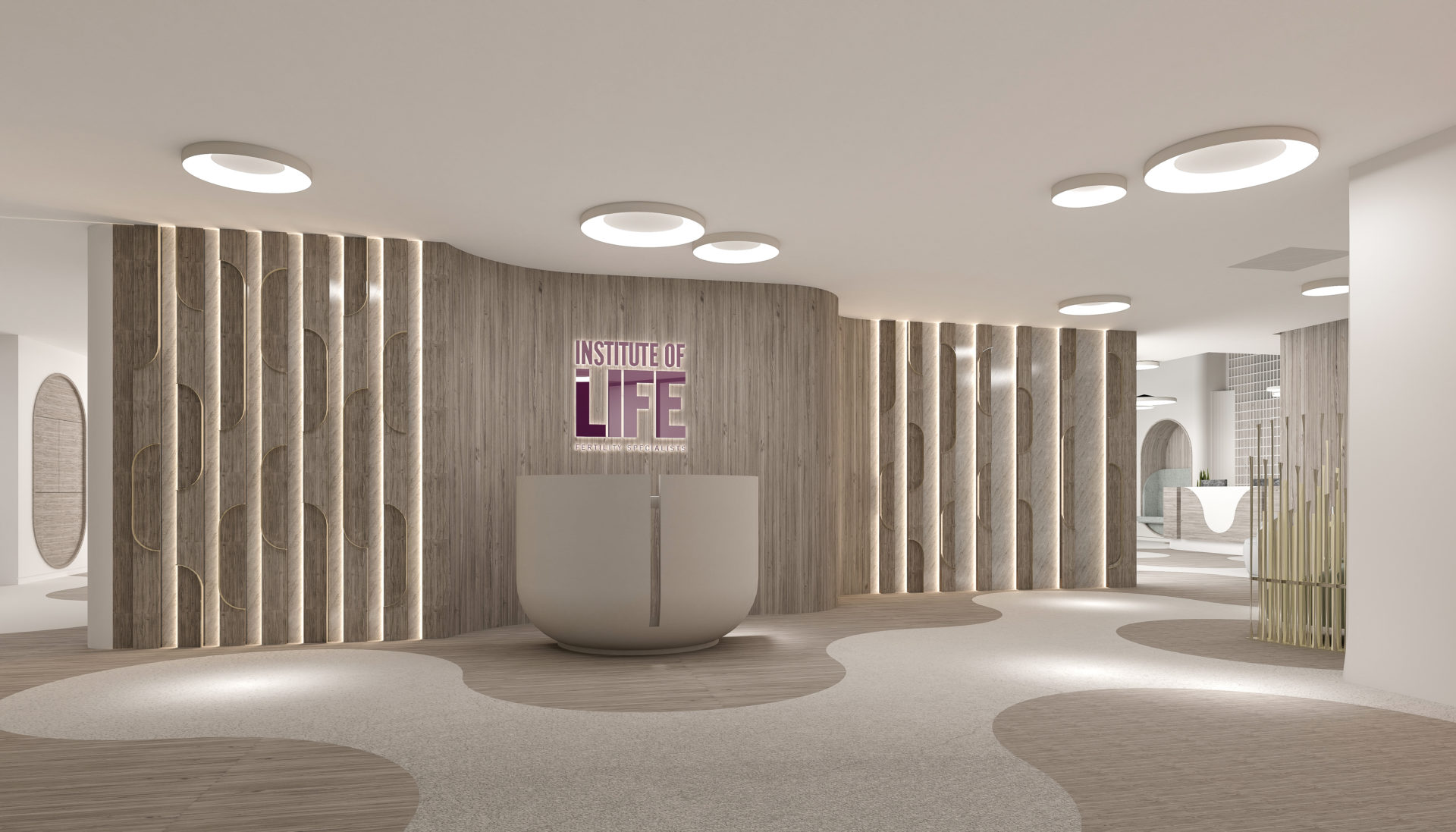 The Design concept of the Institute of Life – IASO, developed by Pieris.Architects, is based on creating a new innovative infrastructure model of Assisted Reproduction unit. We developed the concept "ANGALIA-ZO" embodying the mission of the Assisted Reproduction unit through spatial design, clearly stating the design intention and the purpose of the unit through the word's synthetic components: "ANGALIA" (n.), which in Greek means "embrace" and ZO (v.) which means "to live". The Institute of Life – IASO offers a supportive empathetic embrace to couples in their journey towards creating life.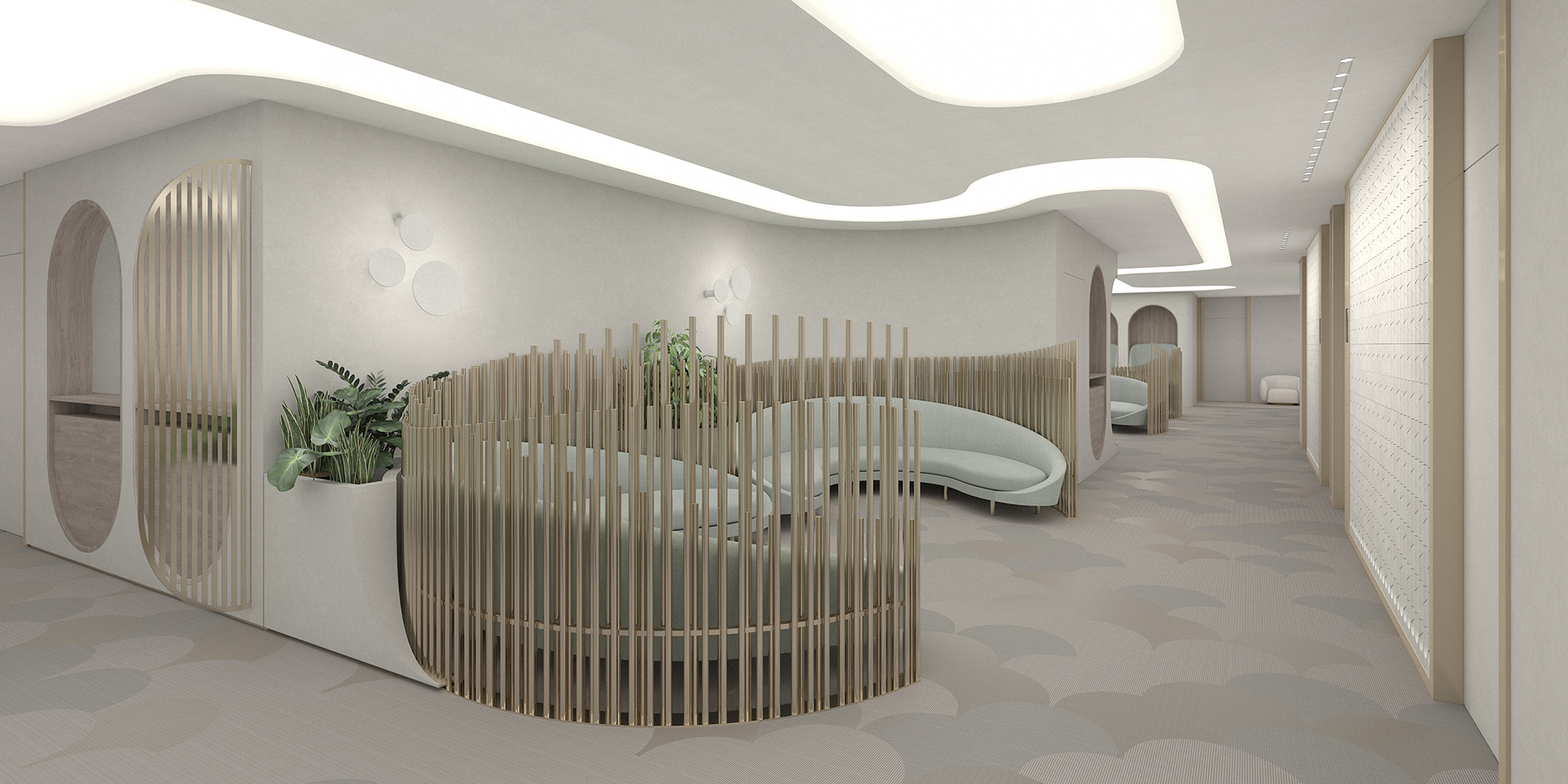 Our design was with and for empathy, re-evaluating the bond between health, medical science and architecture. Believing in the benefits of involving users and stakeholders early in the design process, the architectural team worked in close consultation with the aforementioned parties and created a sequence of spaces that resonate with a profound understanding of the visitors psychology, positioning themselves as designers in the place of users.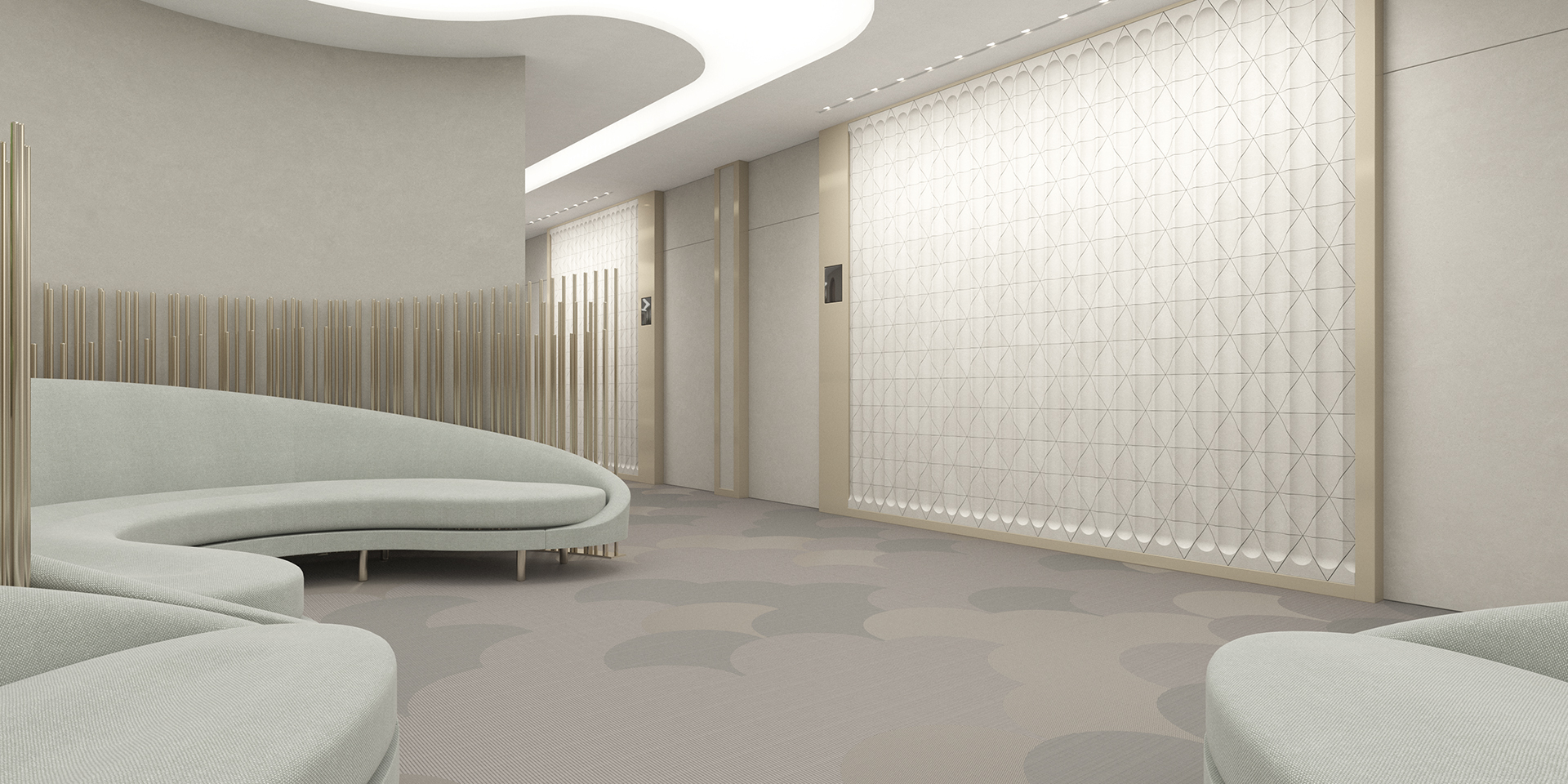 Technologies and systems already in place were examined to find ways to improve circulation flow, update and integrate new technology where needed and enhance collaboration between parties at all stages to offer the most efficient and friendly user-experience.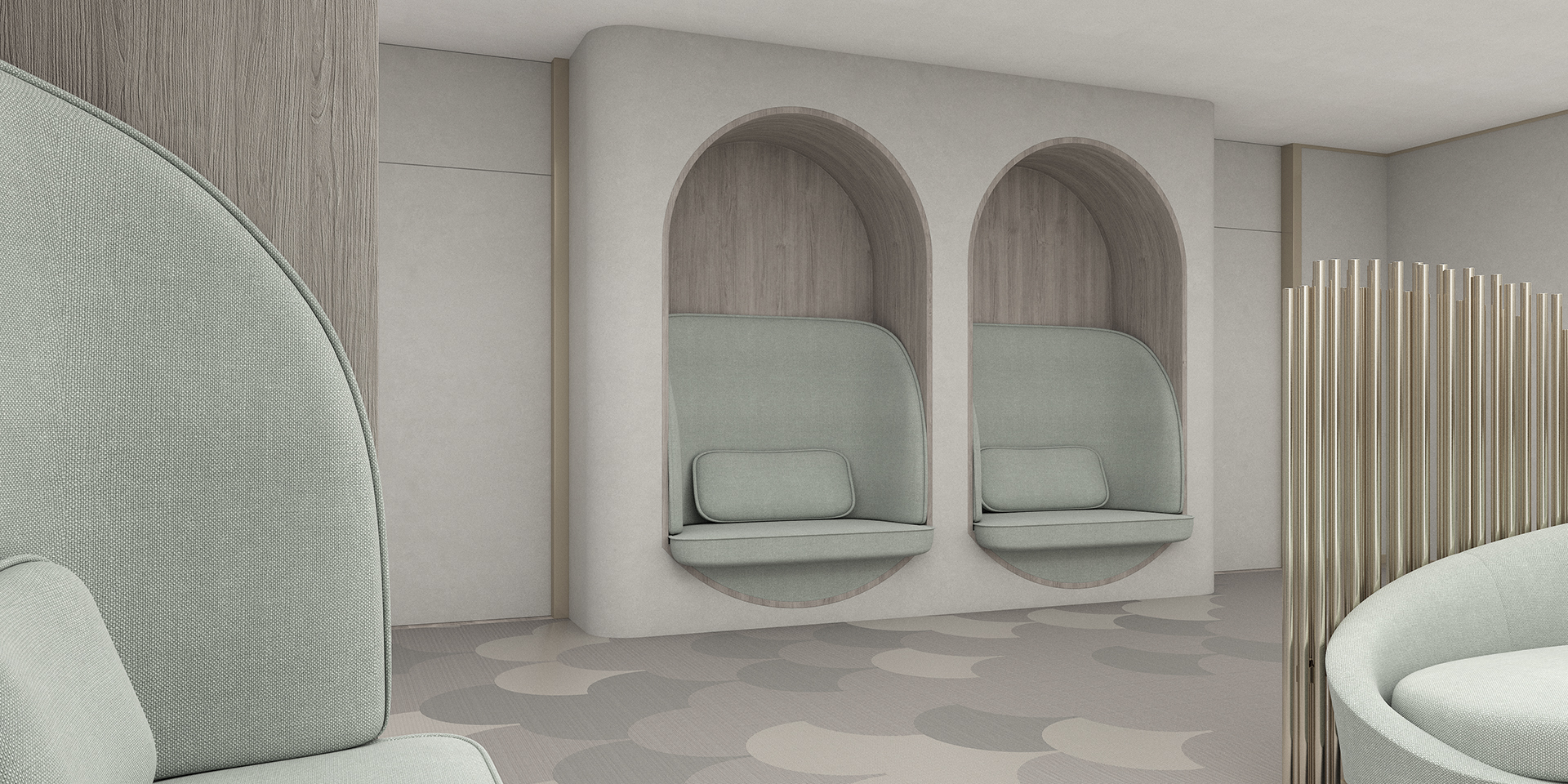 The interior design and new layout of the assisted reproduction unit facilitate its medical objectives offering an experiential embrace to users' often sensitive psychological state. The main waiting and reception area is defined by relaxing circular seating and vertical elements, which form an interior landscape offering privacy and confidentiality.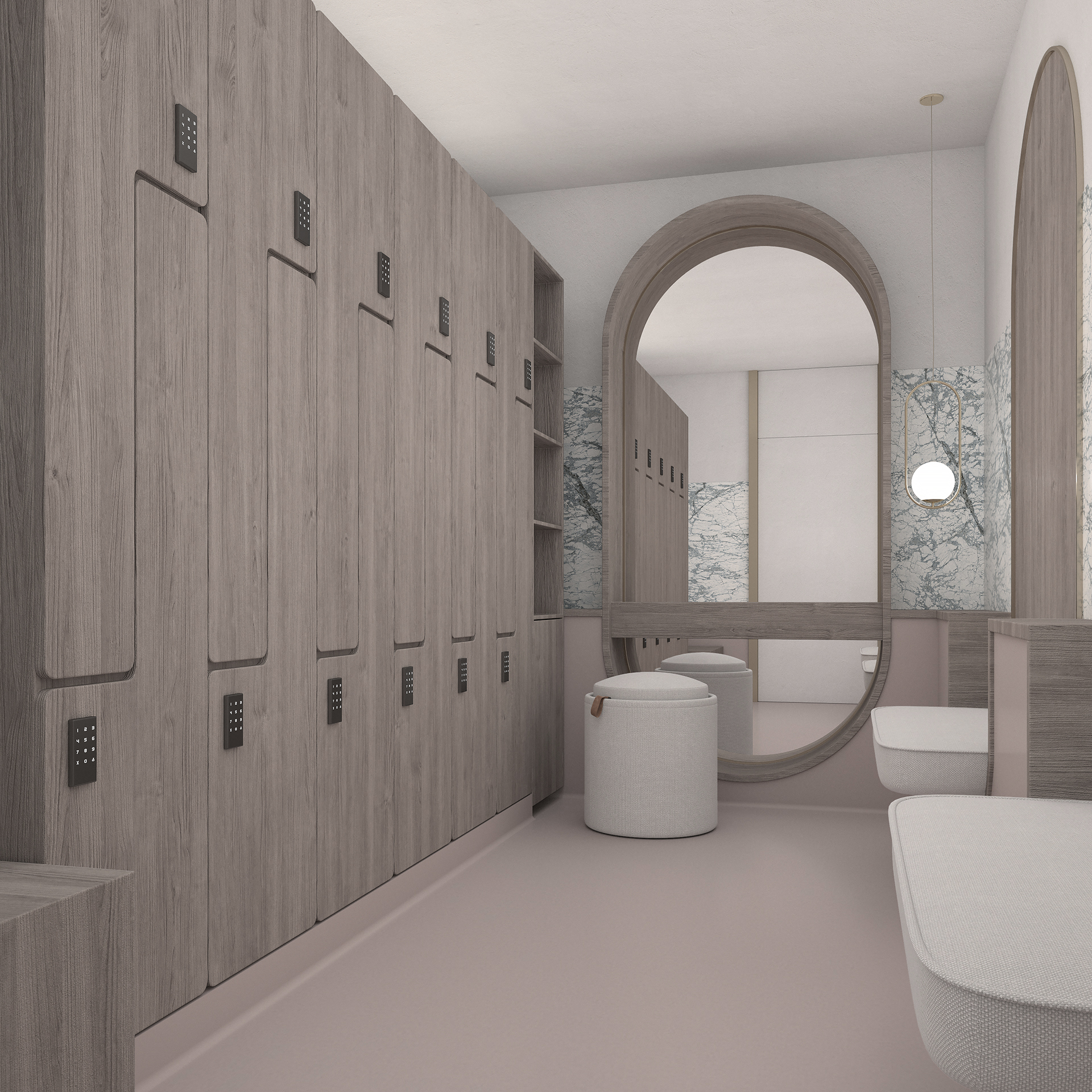 Its colour palette of earthy hues offers a backdrop to blue mint and purple touches composing a refreshing inviting environment of relaxation.
Custom designed flowerpots introduce the benefits of biophilic design and the inherent healing properties of nature on human psychology. The carefully studied lighting design and its individual details enhance a zen experience of emotional security and comfort.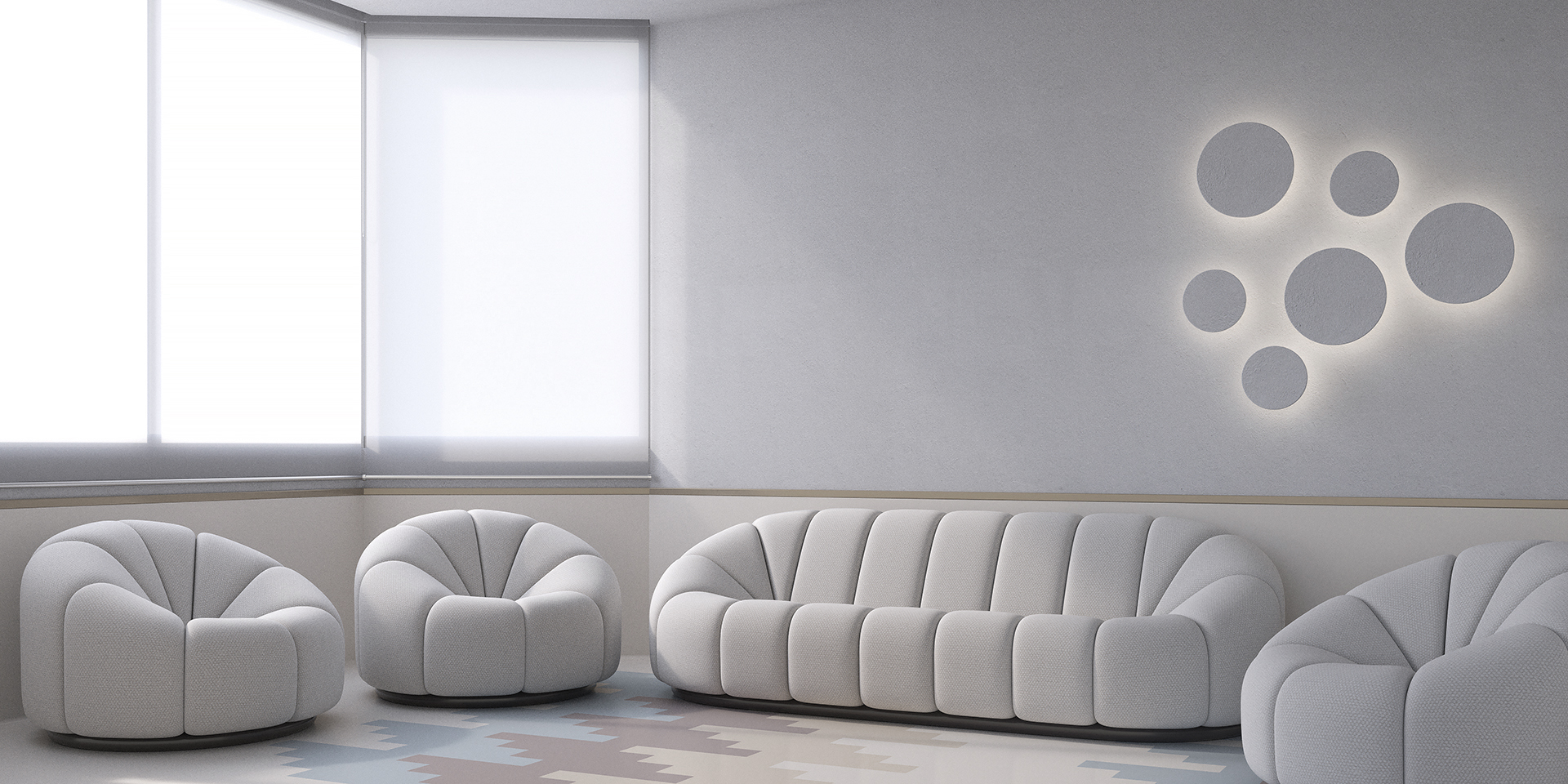 The emotional experience was the core of our aesthetic vision, setting a new benchmark in healthcare facility design internationally.