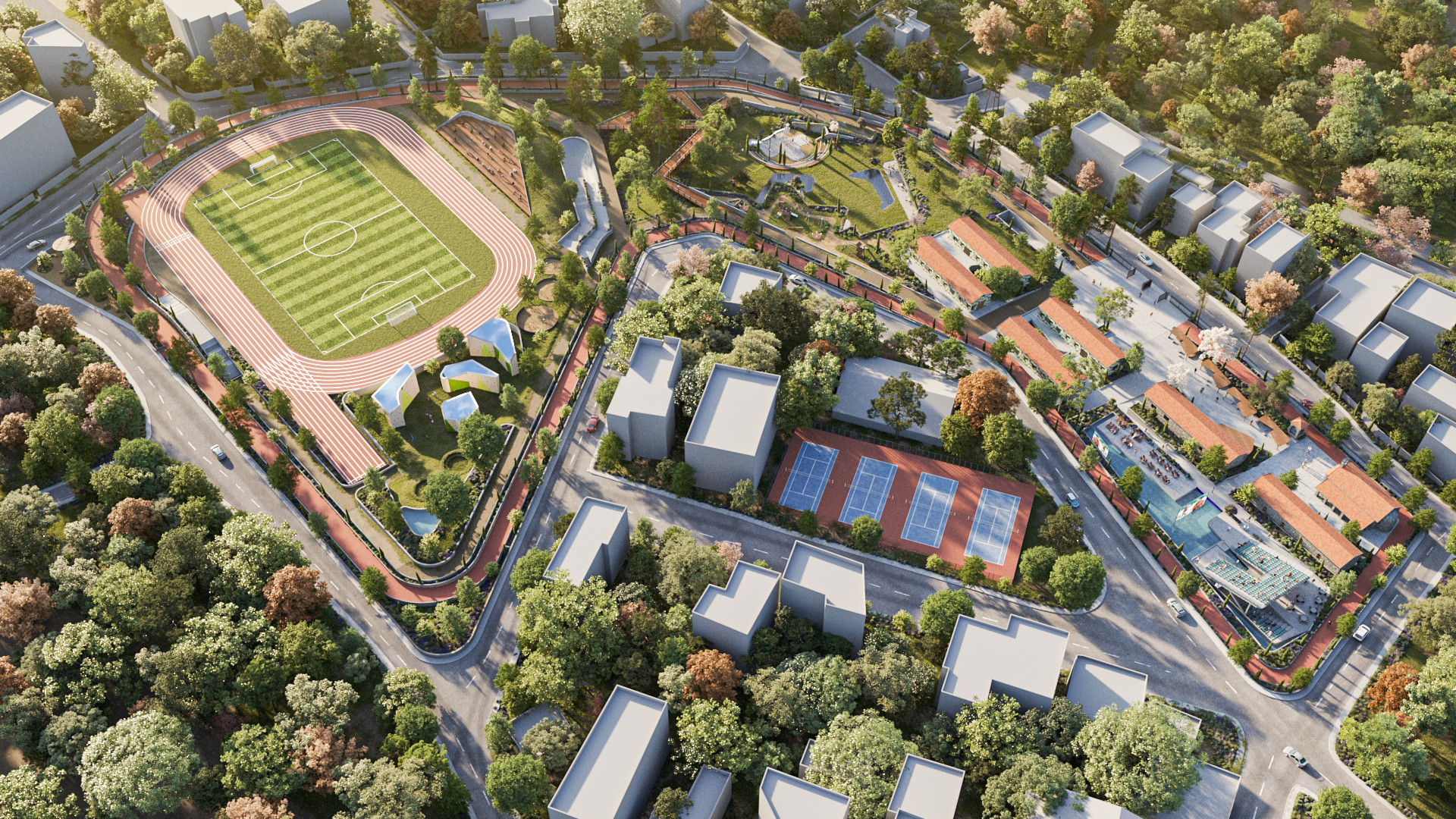 Location:
Agia Paraskevi, Athens, Greece
Year:
2021
Type:
Urban green space, Multi-purpose space, Urban Regeneration, Community Hub
Award:
First Prize
Status:
Planning Permission
Size:
30.000 sqm
The project is located at the city of Agia Paraskevi, a densely populated residential suburb of Athens at the foot of mount Imittos and involves the design of the masterplan of the former Spiroudi military camp, which covers an area of 30.000 sqm. The new project maintains part of the park's history, infusing new uses and creating a sustainable park that acts as a hub for the local community.
The park is designed as a continuity of the mountain, optimizing the much needed green space and enhancing local biodiversity. It is accessible to people of all ages encouraging them to participate into a variety of athletic, artistic and cultural activities while promoting environmental awareness.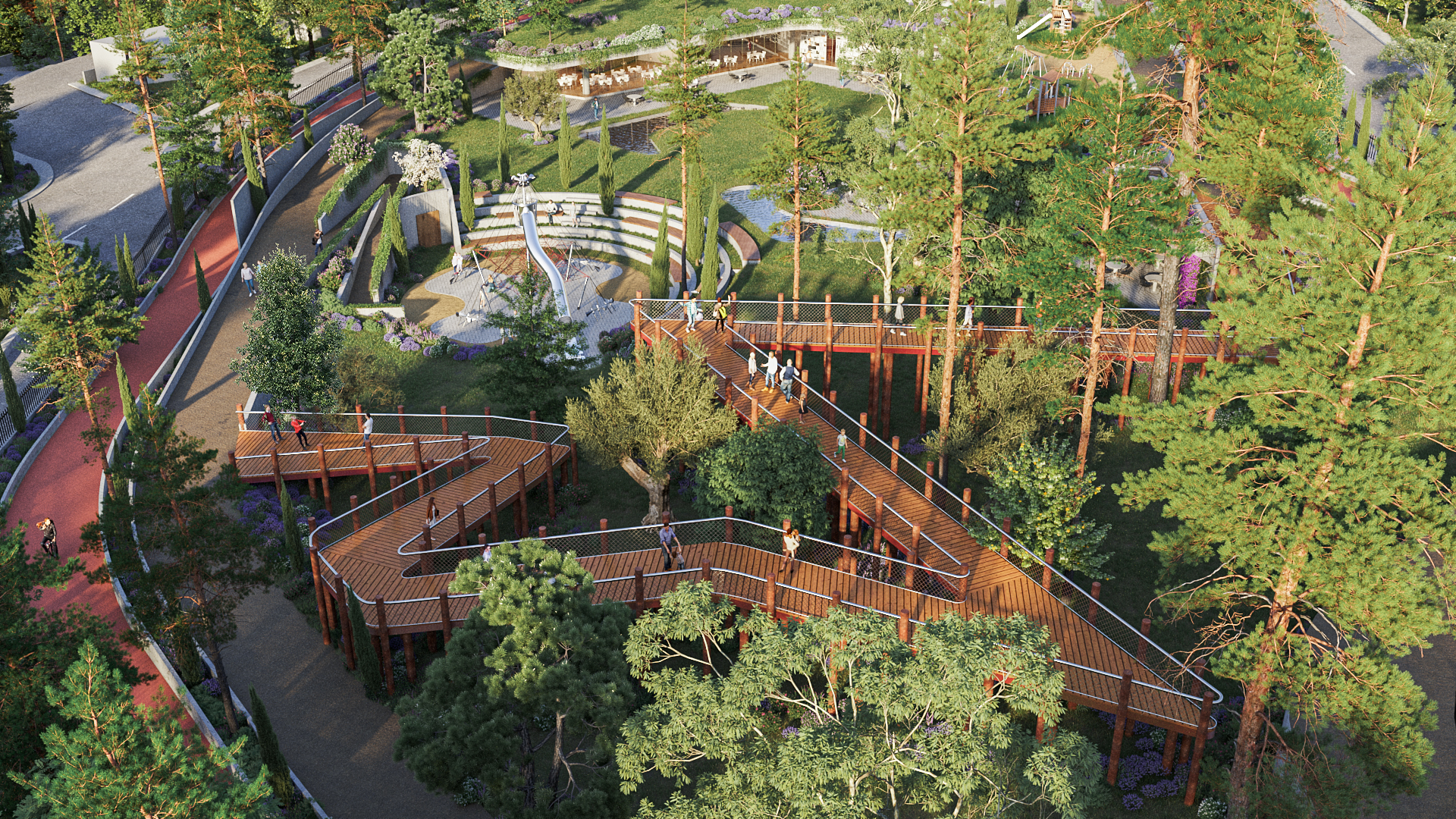 The existing park is rearranged inside a large loop between areas of different landscape qualities. The loop consists of two parallel routes: a cyclist and a pedestrian route. On the south side, the pedestrian route transforms into a bridge to highlight the main entrance to the park and frame the most important access to the sports field. The bridge offers a panoramic view to the park.
Visitor's thermal comfort was a priority, therefore regulating microclimate was a key element of our design. For this reason, environmental strategies were applied to provide the necessary shading and protection from the wind to outdoor seating areas and ensure passive cooling and energy efficiency for buildings during the park's use. Water features were incorporated into the design in the most crowded places, reducing the park's temperature through evaporative cooling, whereas green roofs are applied turning the spaces into almost zero-carbon.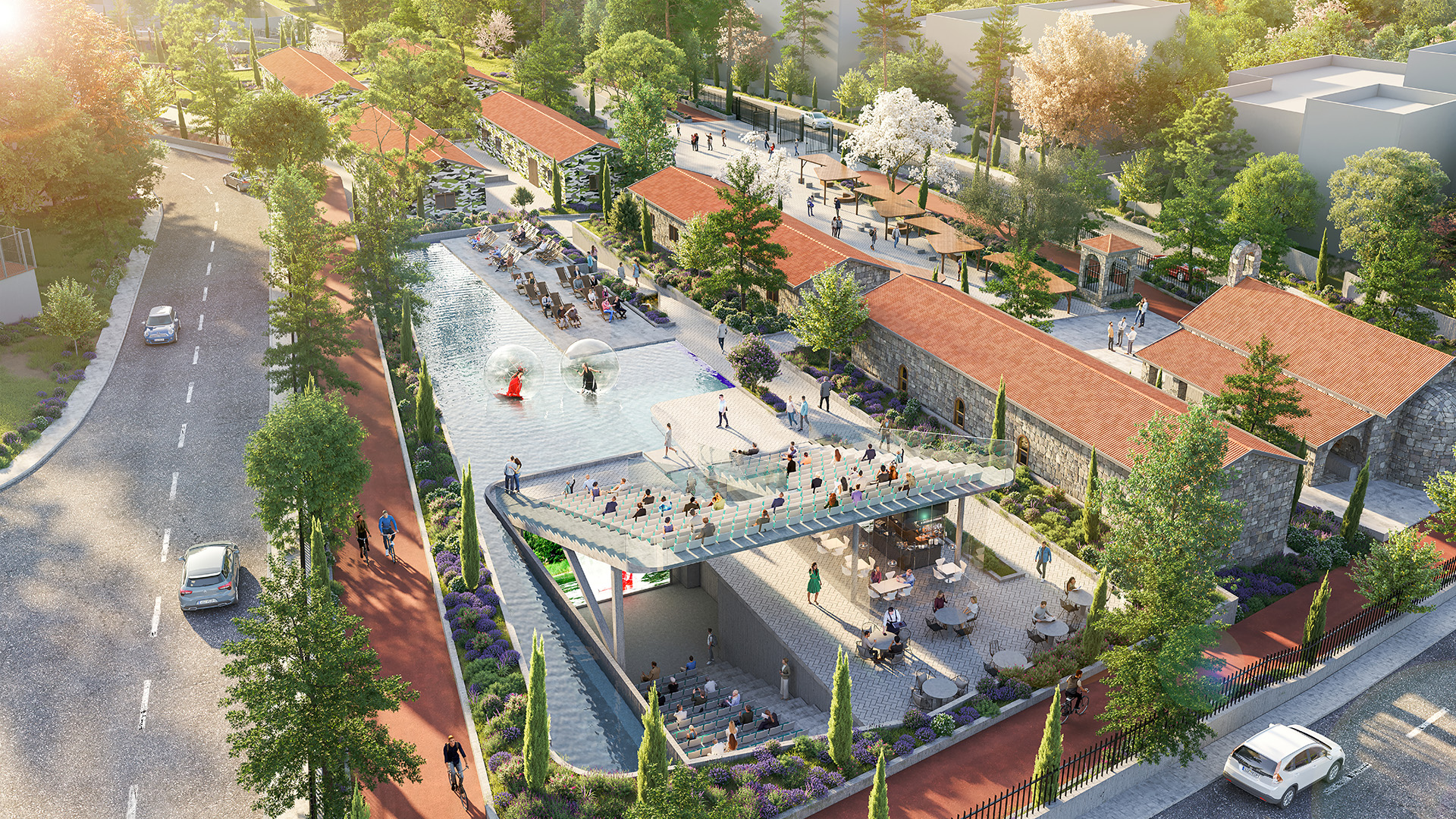 It is an evolved type of contemporary urban park addressing users of different interests and ages. The skatepark, the outdoor gym and the playgrounds, beside their athletic purpose, act as spaces for communication and socialization. The spaces' organic forms are integrated into the site, as if the light structures had always been next to the trees. The skylights, placed next to the sports field, are designed based on the sun position, providing daylight to the underground basketball and archery fields. They also act as climbing walls. Besides their ergonomic values, the skylights establish a landmark of the area.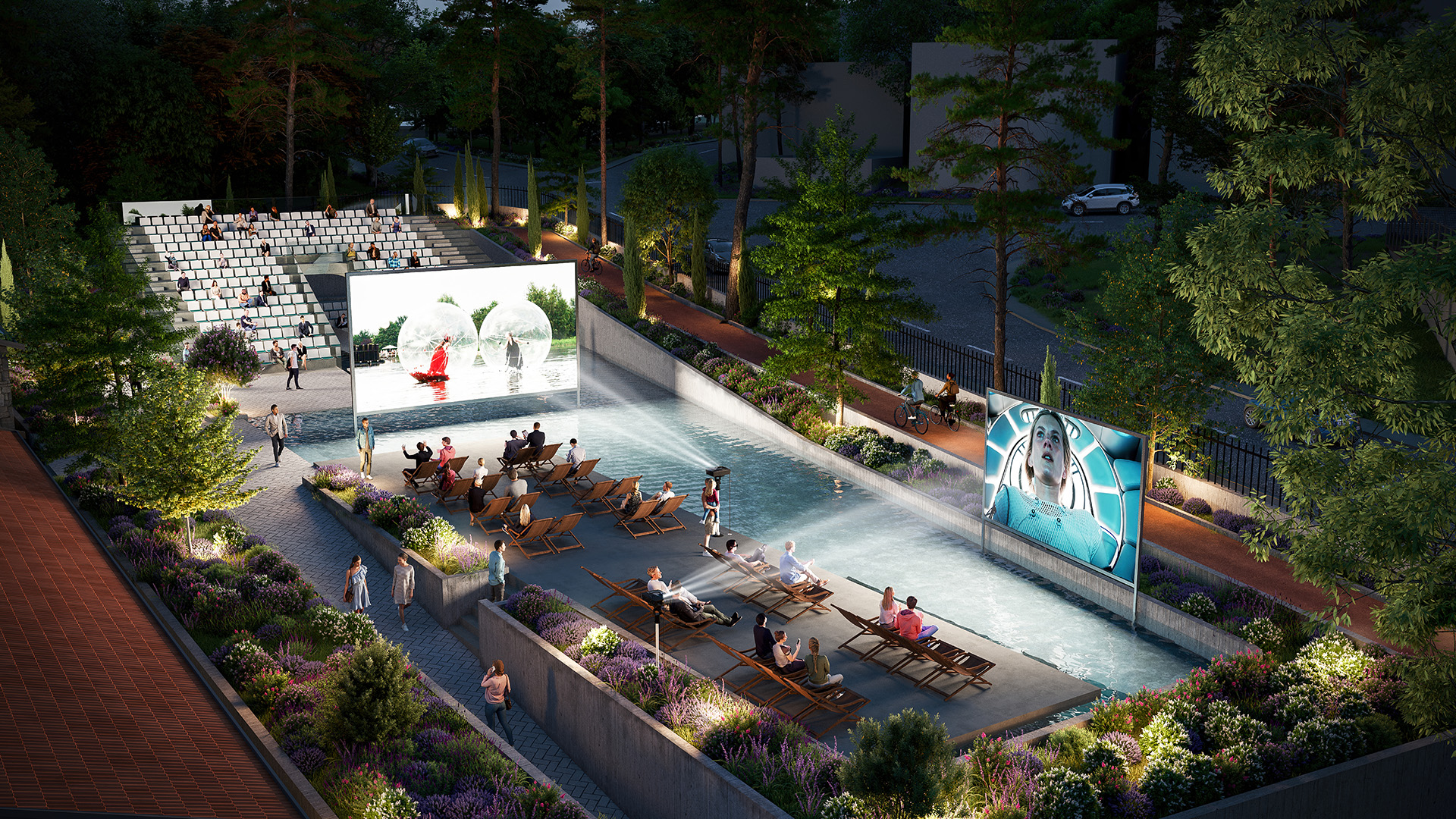 A creative hub is formed on the east side of the park with a multi-purpose cinema and workshop areas. While viewers using headphones, four projectors that can operate all together, make the most out of the space. The old military campus buildings are preserved and transformed into activity workshops.
The space is extended to the underground floor to double the area so as to accommodate more visitors and events. Atriums are created in-between the buildings to enhance underground floor's daylighting and natural ventilation.
The park aims to breed a new leisure lifestyle within the existing local community.