Location:
Athens, Greece
Year:
2021
Type:
Residential
Status:
Detail Study
Size:
300 sqm
The residence is situated at Kefalari, an upscale residential suburb in the northern part of Athens. The site is dominated by overgrown pine trees, which create a tranquil forestry feel despite its proximity to an urban context.
The existing mature trees are maintained and the vegetation has been enriched with fine grained earth, dense green bushes, colorful aromatic shrubs and young trees.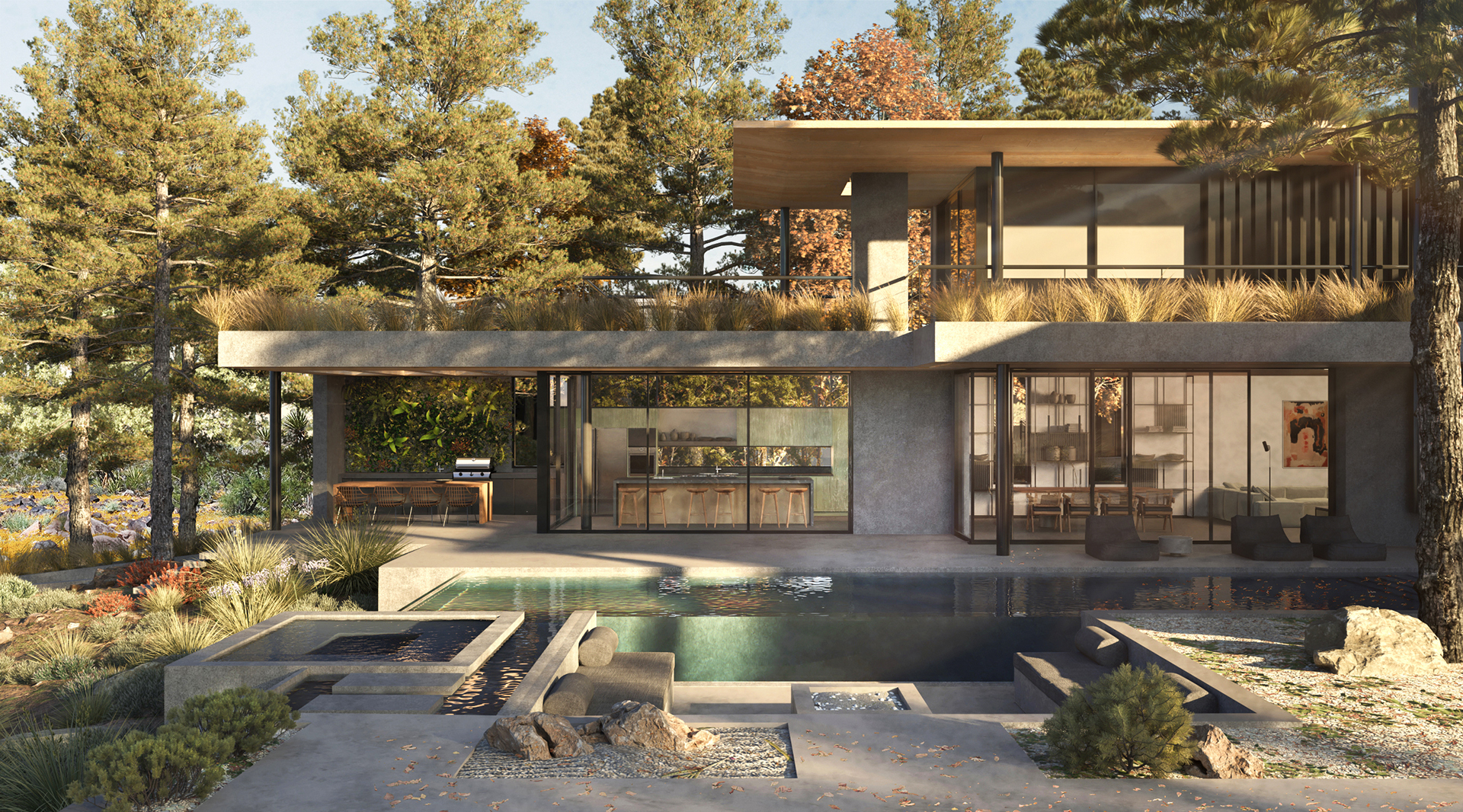 The aim is to enhance the connection between the family residence and its surroundings creating airy and relaxed spaces. The building forms a U shape enclosing a courtyard, the main outdoor hardscape area with the water element, which serves as an intermediary zone for outdoor living and leisure.
Further, the extension of the garden, is preserved in its forest state, offering both privacy and a sense of secluded safety.

Blurring the boundary between inside and outside, the interiors offer a natural marriage between two cultures that reflect minimalism and tranquility, while their differences complement each other. The Scandinavian concept of hygge veers rustic, utilizing light wood, crisp neutrals, and simple layouts that can bring earthiness to a space.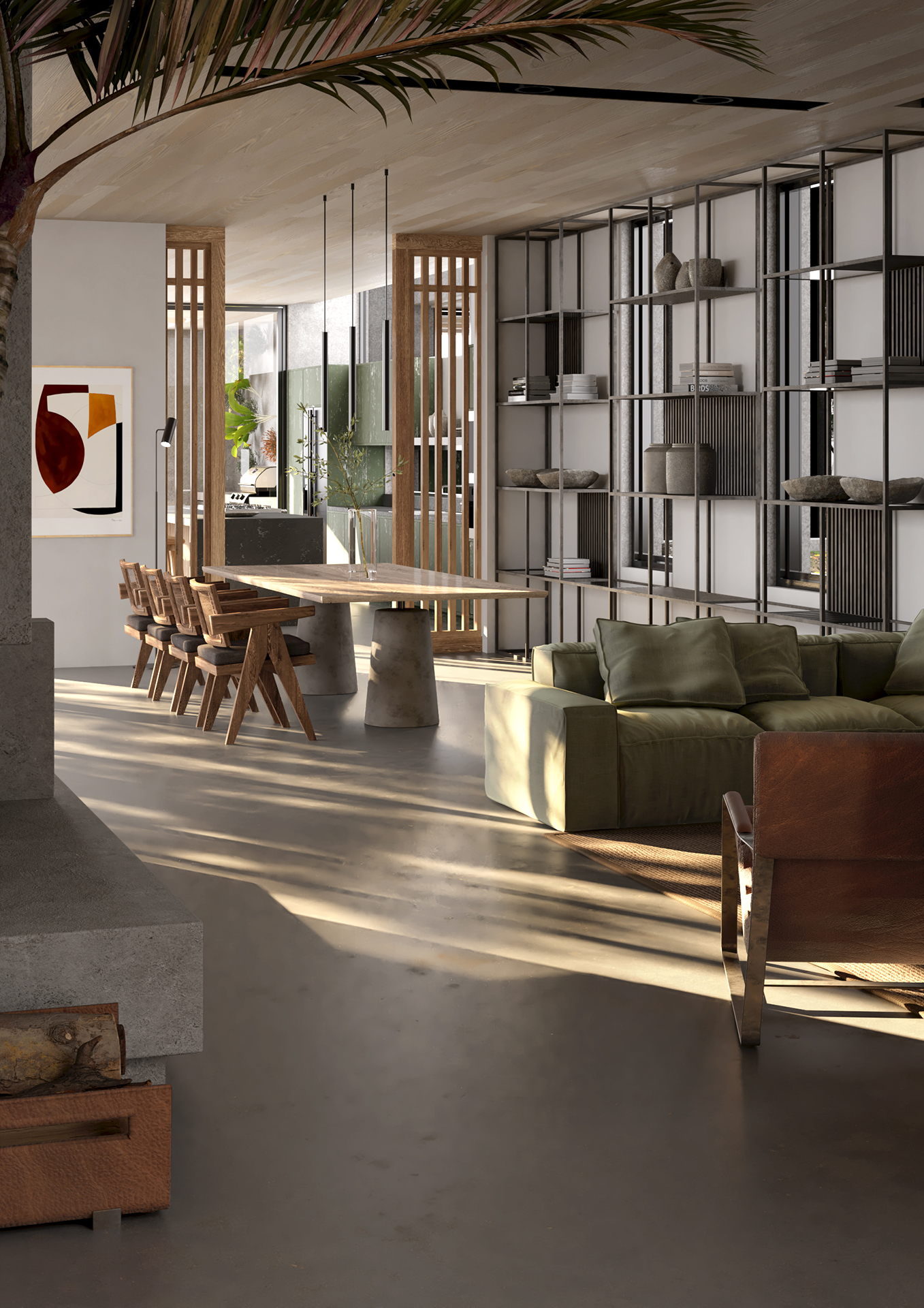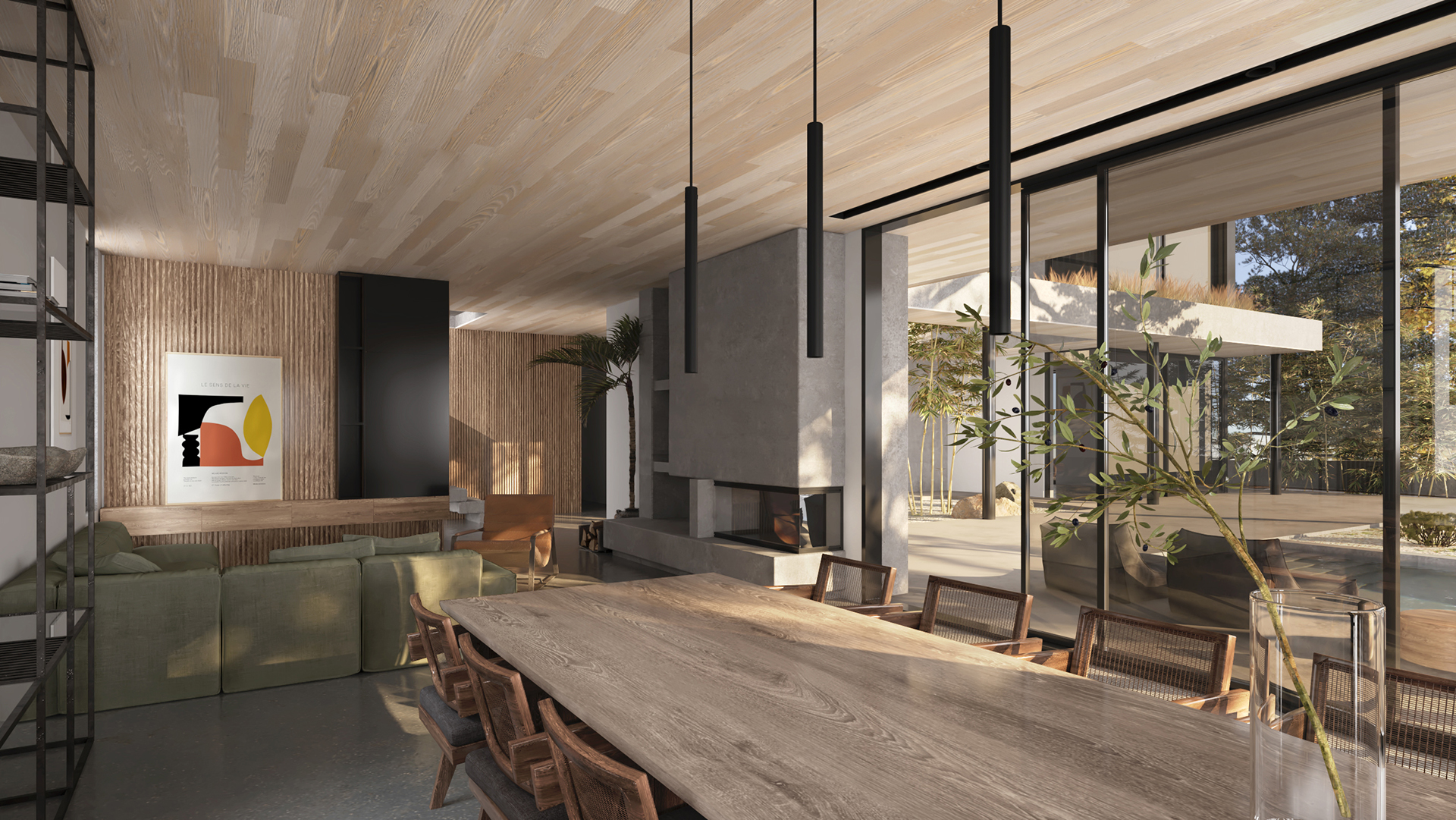 Japanese design puts an emphasis on warm rich colors and a cohesive indoor/outdoor experience making a warm home character, yet tied to the environment. Large floor to ceiling windows allow natural light to loom over the spaces creating a contemplative and serene ambience.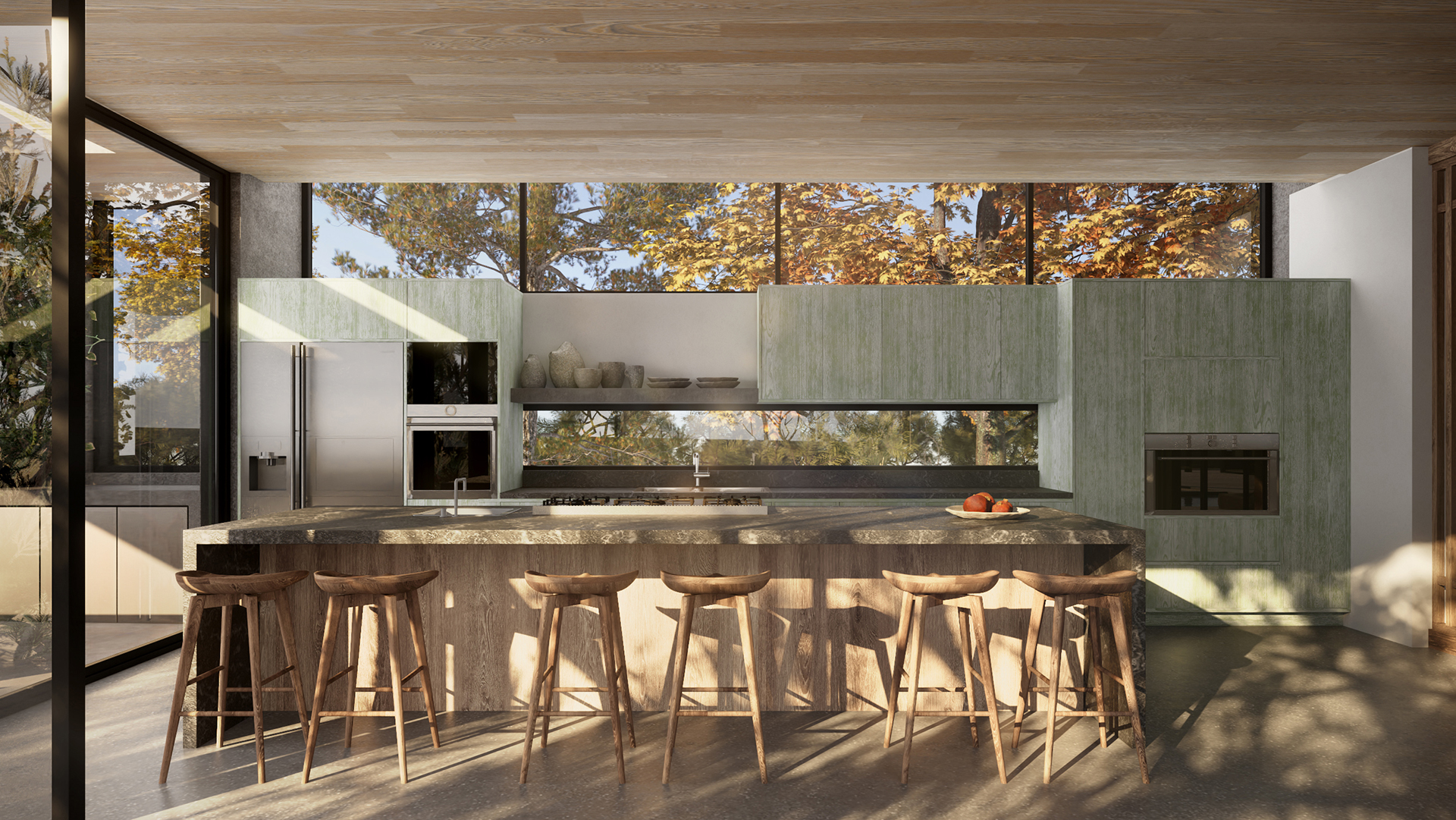 The minimal qualities of bare face concrete echo strength and sincerity, combined with the rich and soft timber palette and sharp mystic dark-coloured aluminum cladding to enclose bold yet fluid spaces.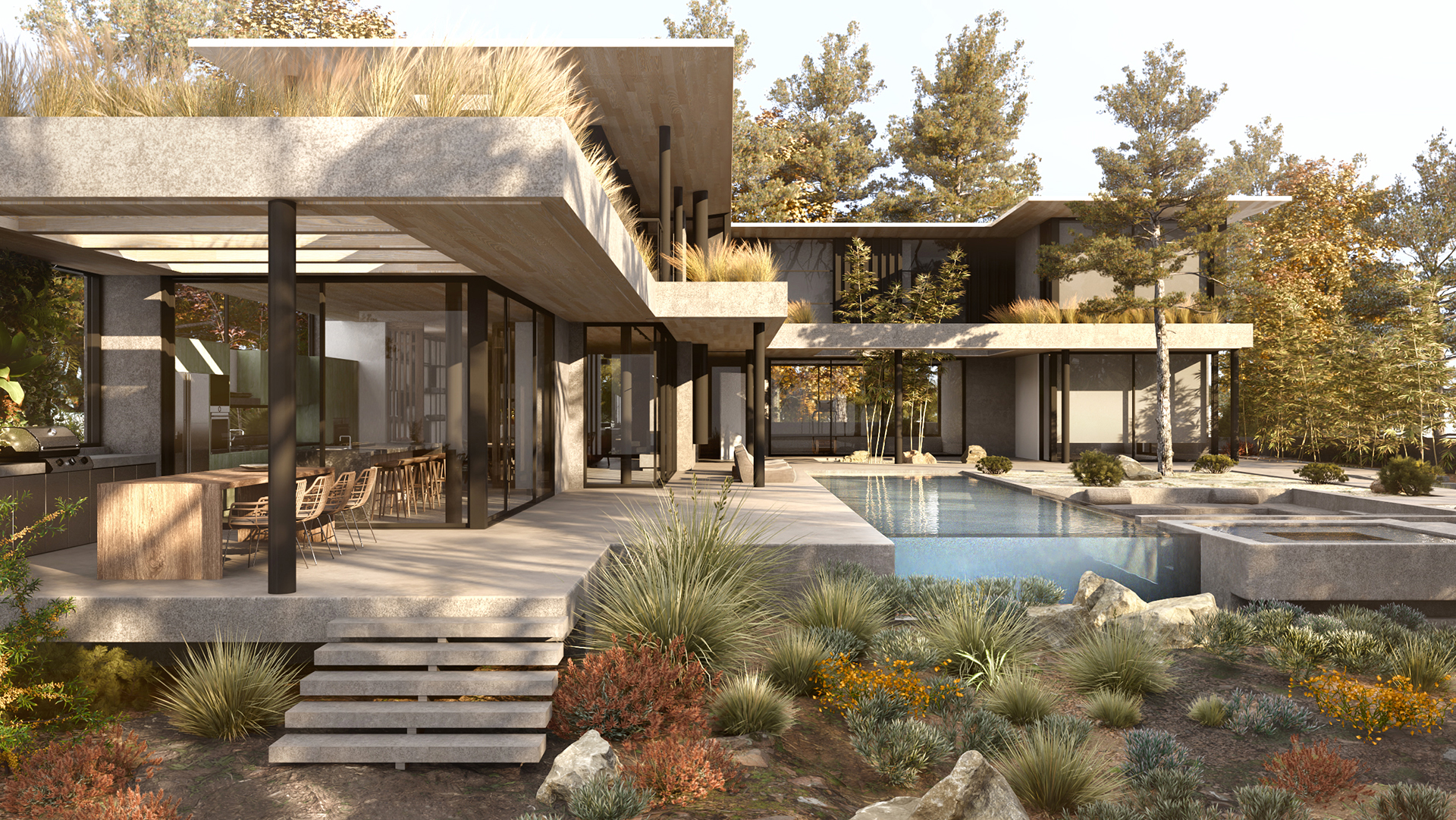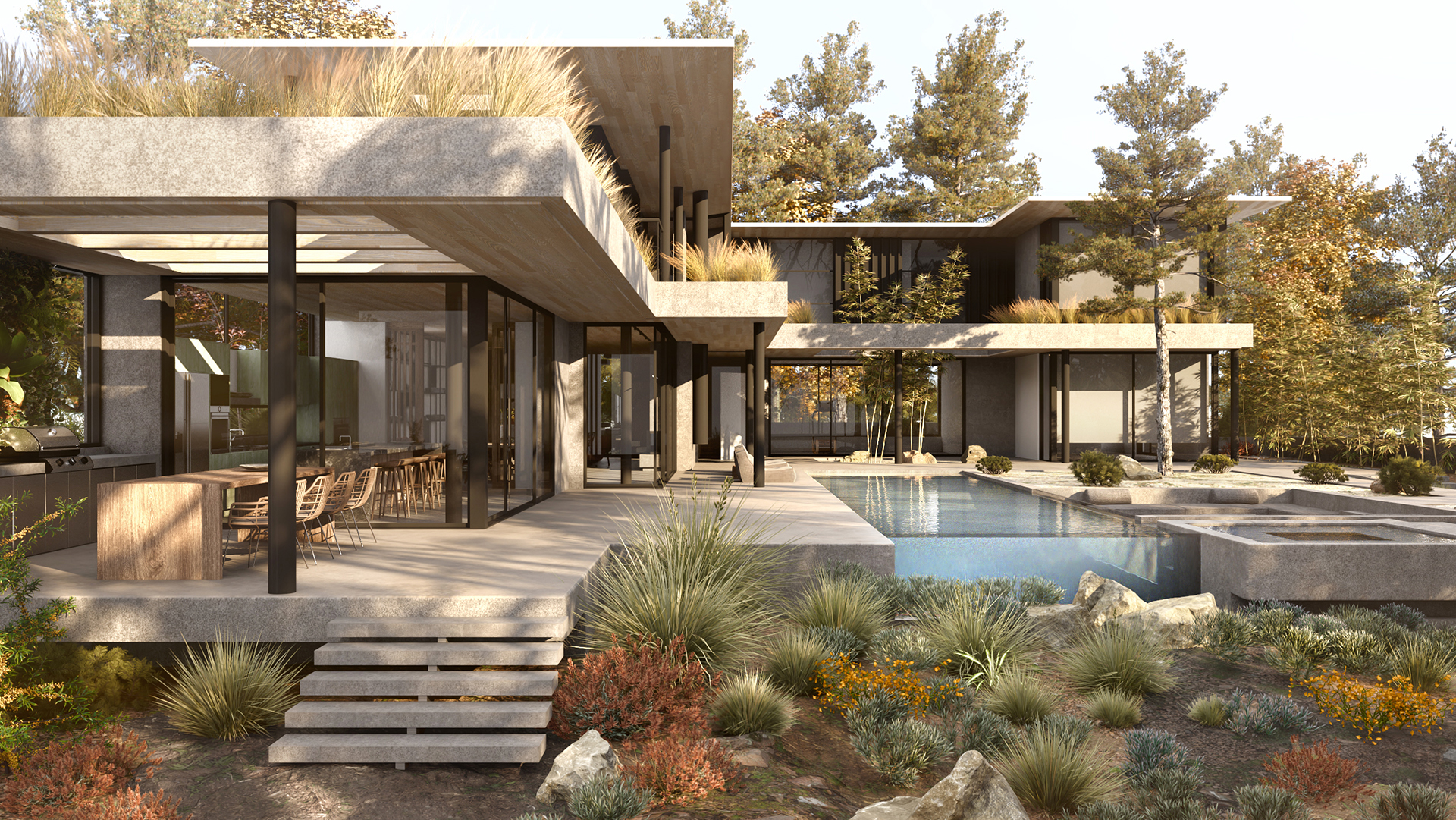 This building's aesthetics are a golden ratio between manmade and natural, a tangible visual, practical, and sensual balance.